Founder And Creator Of The Strategic Coach® Entrepreneurial Team® Programs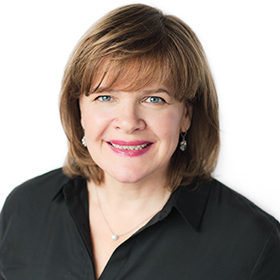 As a coach, author, speaker, and innovator, she has made her mark as the world's foremost expert on entrepreneurial teams. Shannon Waller operates with the mindset that business isn't just a head game; it's also a heart game.
Shannon Waller is a passionate expert on entrepreneurial teams. With Strategic Coach®, the premier entrepreneurial coaching company, since 1991, she's the creator of The Entrepreneurial Team® Program, a parallel program for team members of Coach clients that focuses on fostering a winning Entrepreneurial Attitude in its participants.
A key decision-maker at Strategic Coach and a recognized trailblazer in the area of teamwork, Shannon is a sought-after speaker, presenter, and coach. She's a Kolbe Certified™ Consultant and the 2015 recipient of the Kolbe Professional Award for individual leadership in building conative excellence. She also co-authored the bestselling book Unique Ability® 2.0: Discovery and has written two books about entrepreneurial team success. Her first book, The Team Success Handbook, is a wealth of her distilled teamwork wisdom and includes 12 actionable strategies for working successfully in any entrepreneurial company. Most recently, Shannon published Multiplication By Subtraction, a comprehensive guide to gracefully letting go of wrong-fit team members.
A powerful speaker, she is always working to deepen her connection with the audience and thrives when confronted with the unexpected. Waller regularly speaks at summits and symposiums to enlighten the entrepreneurially minded about the power of teamwork and how, with the right people in the right places, a team can leverage you in innumerable ways.
Testimonials
"I tell clients and team members all the time that they must develop relationships with a few people who will tell them the unfiltered truth, but do it in a way that they don't break you. That person just makes you better than you ever thought you could be. Shannon is my person! She has made me better, and I trust her completely."
Sandra Wiley
Entrepreneur, Boomer Consulting
"Shannon has also had a huge impact on me as an entrepreneur, coaching me one on one on how to best manage our team and move them forward. She is an elite-level coach, her knowledge of the team dynamic second to none. Through her tremendous energy, everyone she coaches feels her compassion and passion for the understanding and betterment of individual team members and teams as a whole."
Matt Curry
Entrepreneur, Curry & Company