It's time to say goodbye (to wrong-fit team members).
A listener's guide to teamwork wisdom.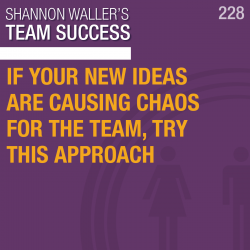 You may not know this, but if you're the visionary in your business, your team may think of you as the chaos agent. Why? In this episode, Shannon explains how to set up this one crucial bit of context when you're discussing new ideas with team members so you can prevent teamwork chaos, confusion, resentment,[…]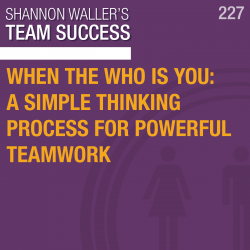 Have you ever wondered when to bring someone else onto a project—and when not to? That makes most of us! Every person on your team wants to be useful, but not everyone knows how or when their contribution will make the most impact. That's where the "When The Who Is You" exercise comes in. Listen[…]
Previous
Next
4 free team exercises designed to increase collaboration and engagement – download now!