It's time to say goodbye (to wrong-fit team members).
A listener's guide to teamwork wisdom.
Are you actively building trust among your team members? Research shows that a connected team is a productive team, and as a team leader, it's up to you to start building those bridges. It may feel like getting down to business is the fastest route to getting results, but there's plenty to be gained by[…]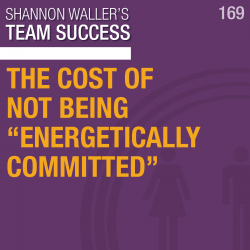 Have you taken on projects only to later find you were lacking the enthusiasm to complete them? Tune in to Shannon Waller's discussion on how to refine your decision-making, steer clear of wrong-fit projects, and excel as a hero to the right audience.
Previous
Next
4 free team exercises designed to increase collaboration and engagement – download now!