It's time to say goodbye (to wrong-fit team members).
A listener's guide to teamwork wisdom.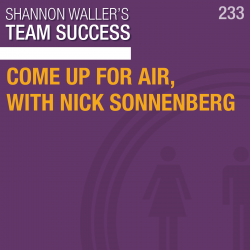 Is email eating into your time? Do you have to keep asking what's happening with projects and waiting for a response? If you want to boost the results in your business, listen in as Shannon speaks with efficiency expert Nick Sonnenberg about his new book, Come Up for Air, and learn about his simple yet[…]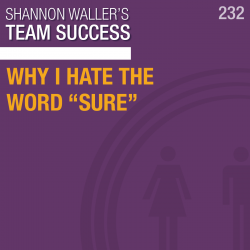 You're going back and forth with a team member over something you disagree about, when they say, "Sure." That "sure" makes Shannon Waller crazy. It means that the person has shut down and isn't fully in agreement. If you're committed to team success and having a Self-Managing Company®, Shannon has tips for how to re-engage[…]
Previous
Next
4 free team exercises designed to increase collaboration and engagement – download now!