It's time to say goodbye (to wrong-fit team members).
A listener's guide to teamwork wisdom.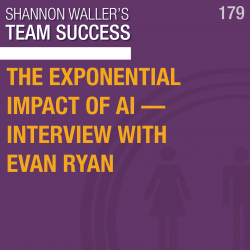 For many us, the phrase "Artificial Intelligence" conjures up images of a bleak, joyless future where machines have taken over and humans have to fight for their place in the workforce. But that's the Hollywood version of AI, not the reality. The fact is, AI can significantly improve the lives of your team members—and your[…]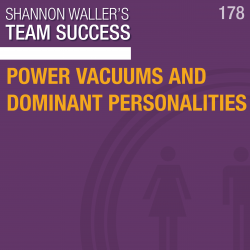 Dominant, decisive, doer: Does this sound like you? If you're like most entrepreneurs, you want things done and you want them done now, and if no one steps up to the plate, you can't help leaping in … whether you've got the necessary expertise or not. In this episode of the Team Success podcast, Shannon[…]
Previous
Next
4 free team exercises designed to increase collaboration and engagement – download now!