It's time to say goodbye (to wrong-fit team members).
A listener's guide to teamwork wisdom.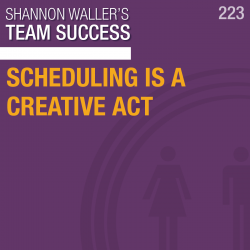 Life as a busy entrepreneur often involves meetings, appointments, and deadlines. But are you the best person to organize these in your calendar? A Strategic Assistant® with a talent for scheduling can help you stay on track toward your goals and be more productive and present in your day. In this episode, Shannon explains how[…]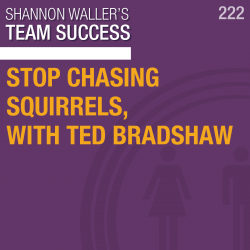 Many people perform exceptionally well and achieve all the hallmarks of success, but inside they just don't feel it. In this episode, Shannon speaks with Ted Bradshaw, whose six-point path can help you "catch up with yourself" and enjoy the life you've created. Download Episode Transcript
Previous
Next
4 free team exercises designed to increase collaboration and engagement – download now!